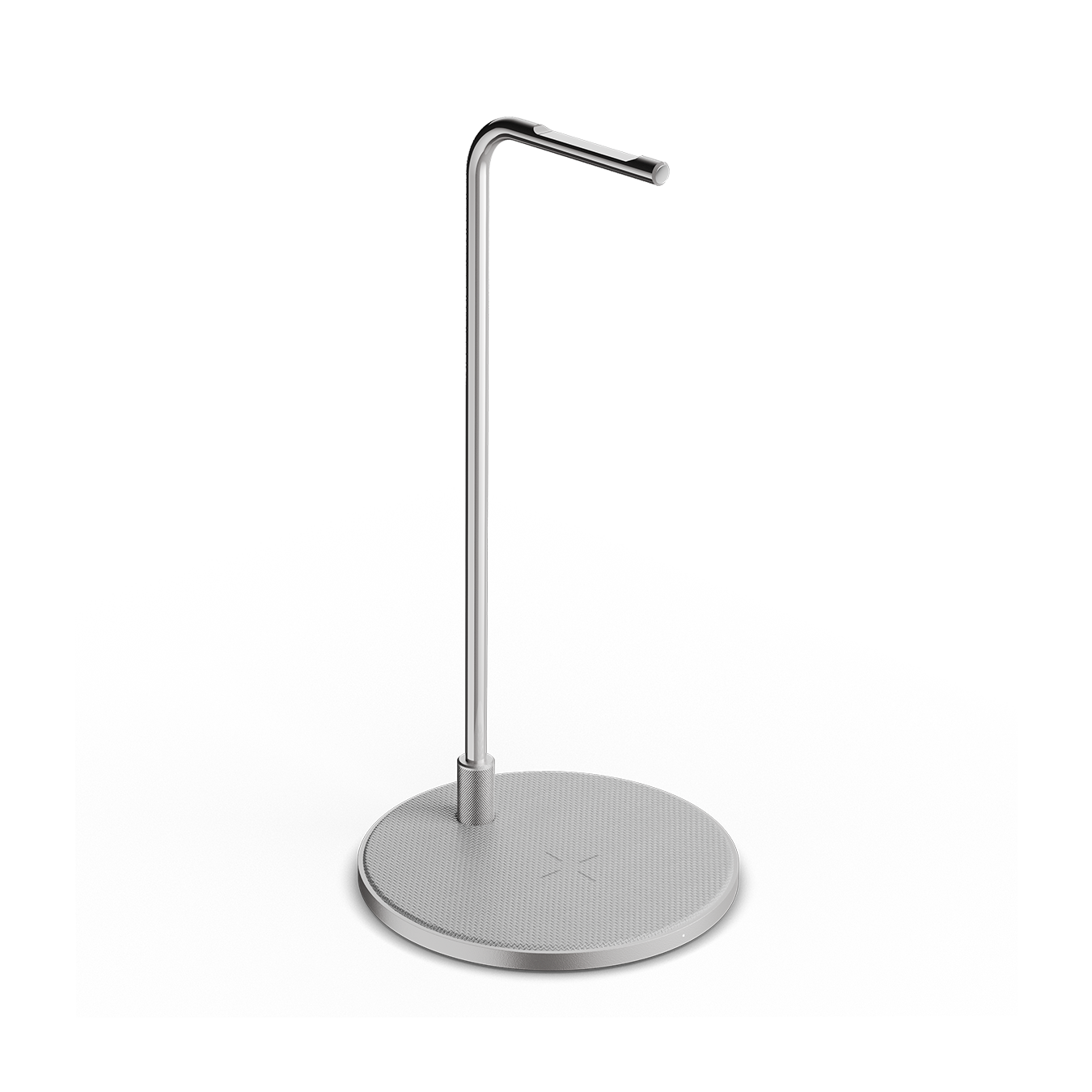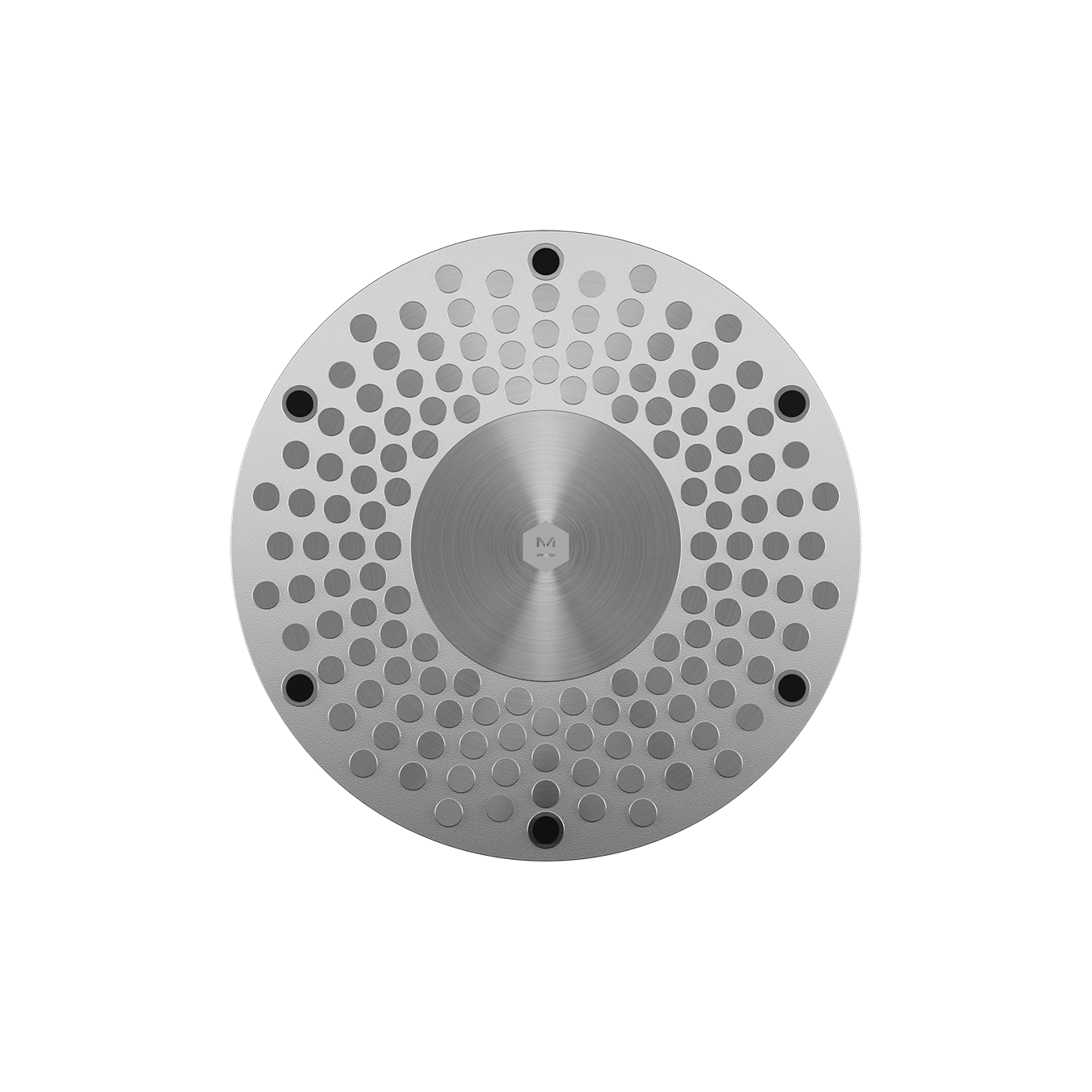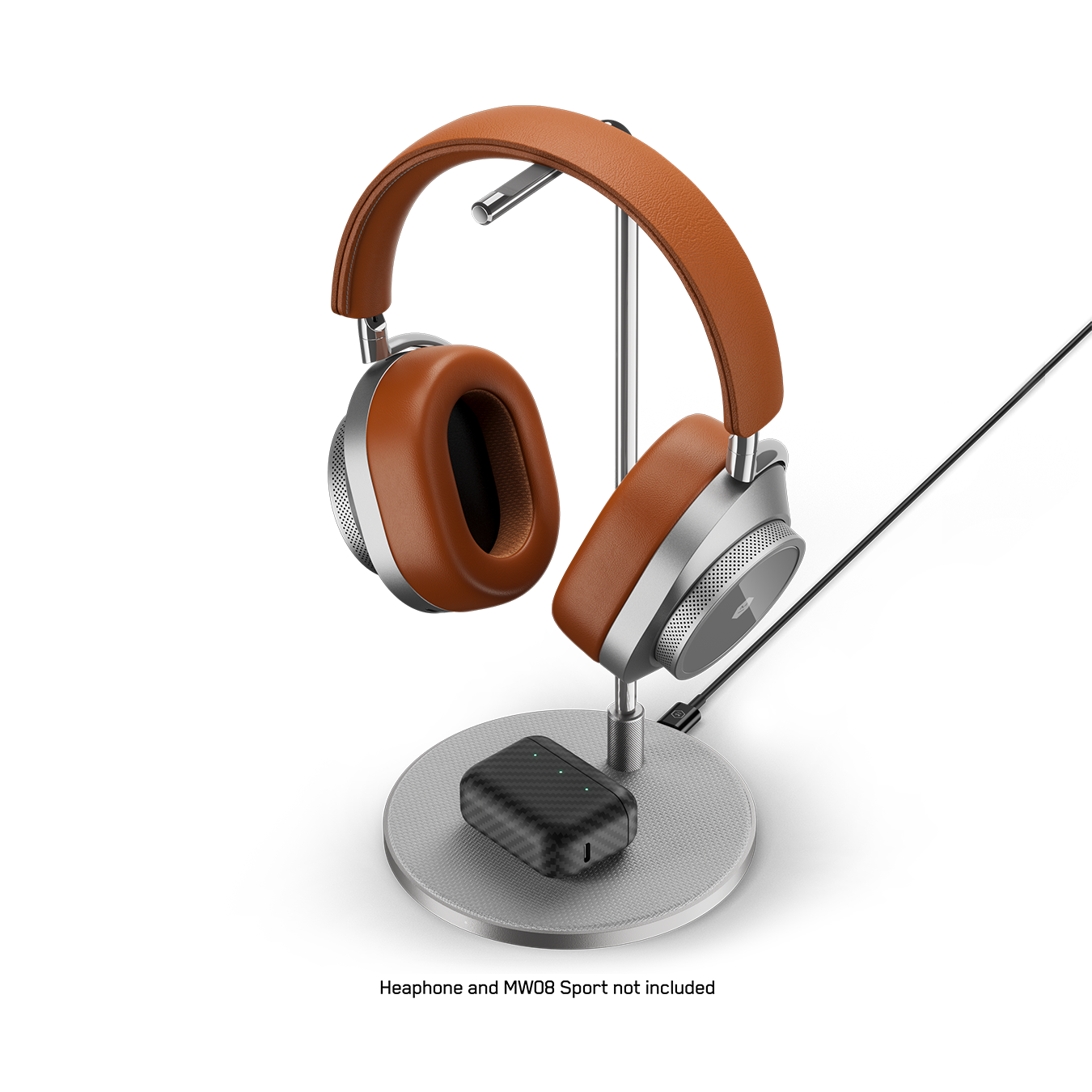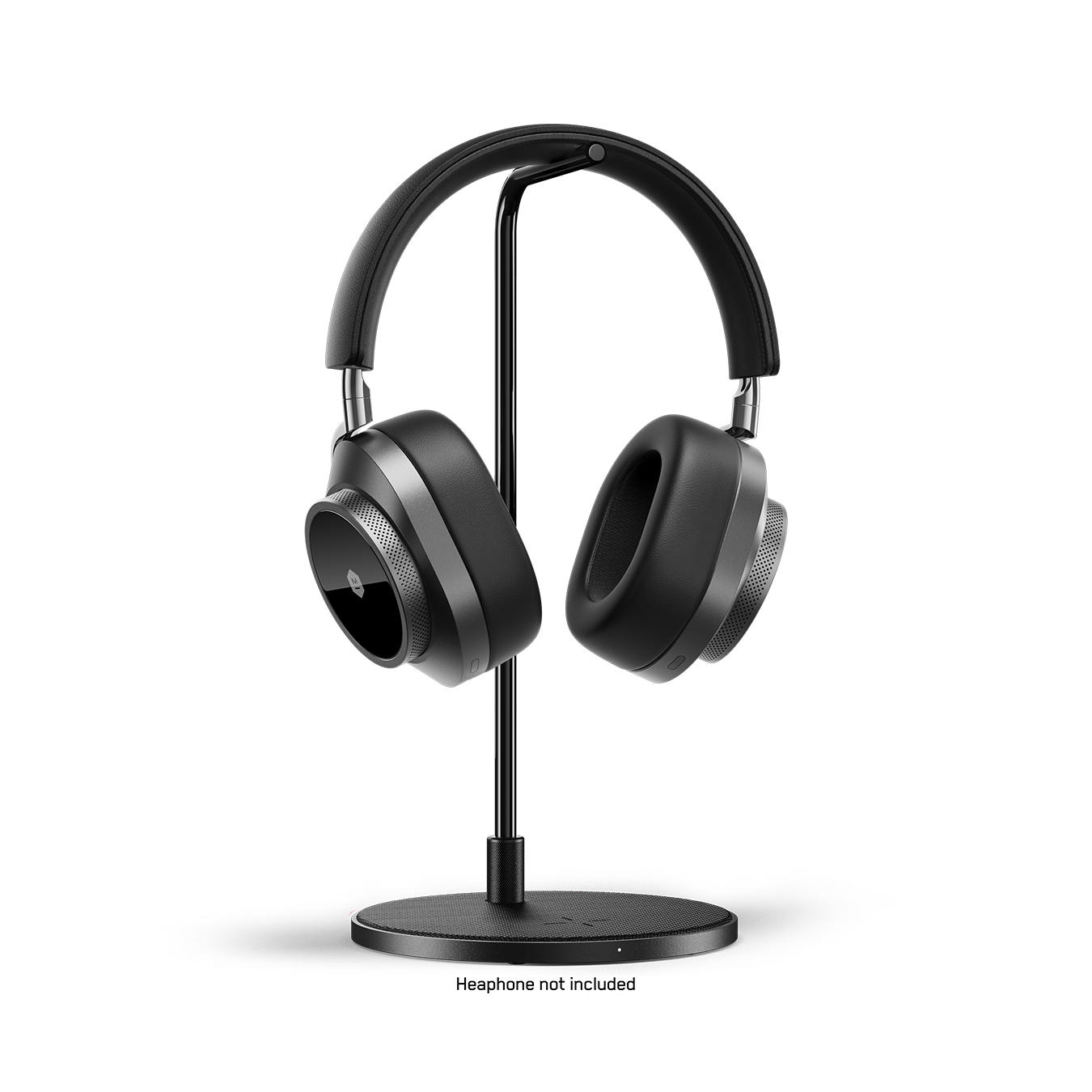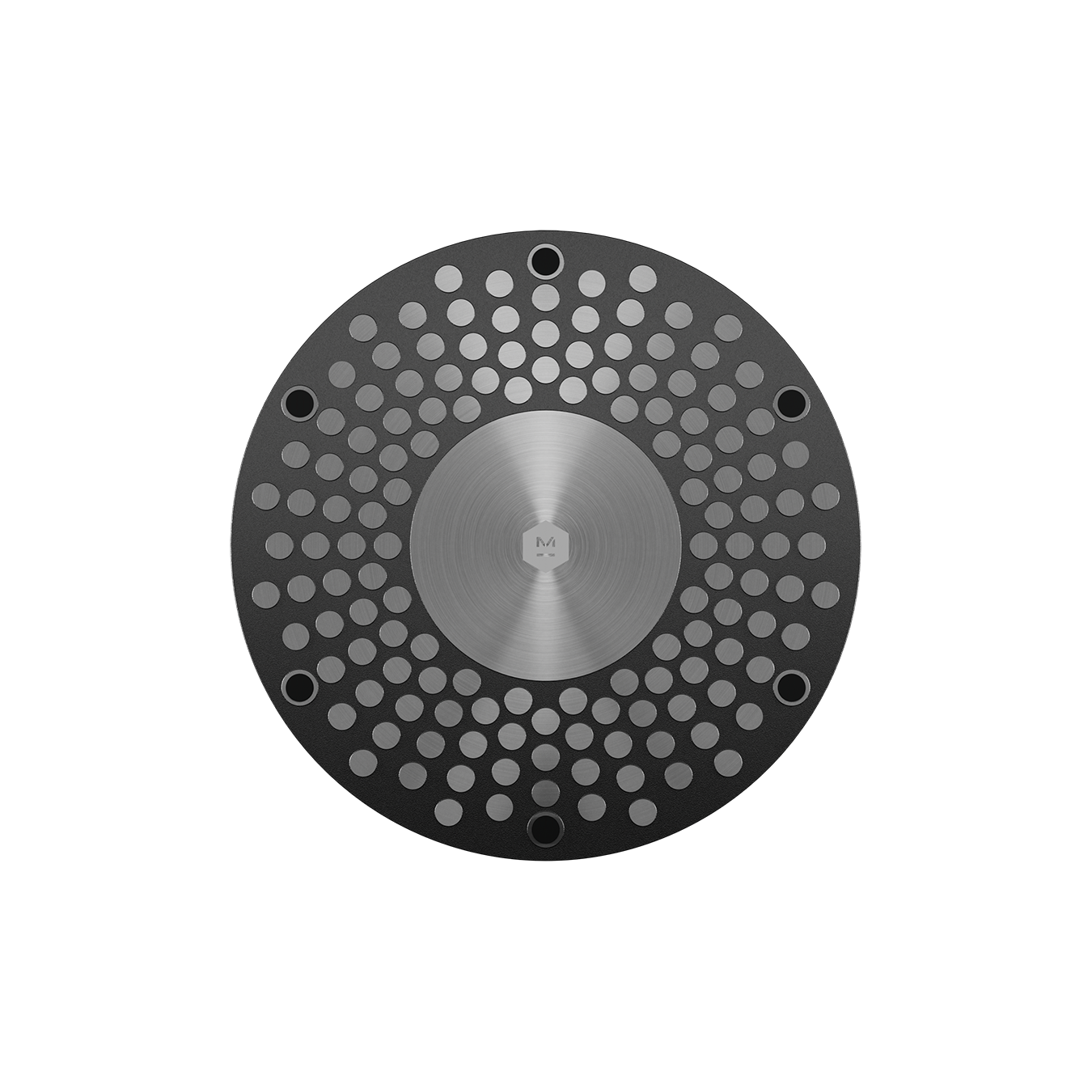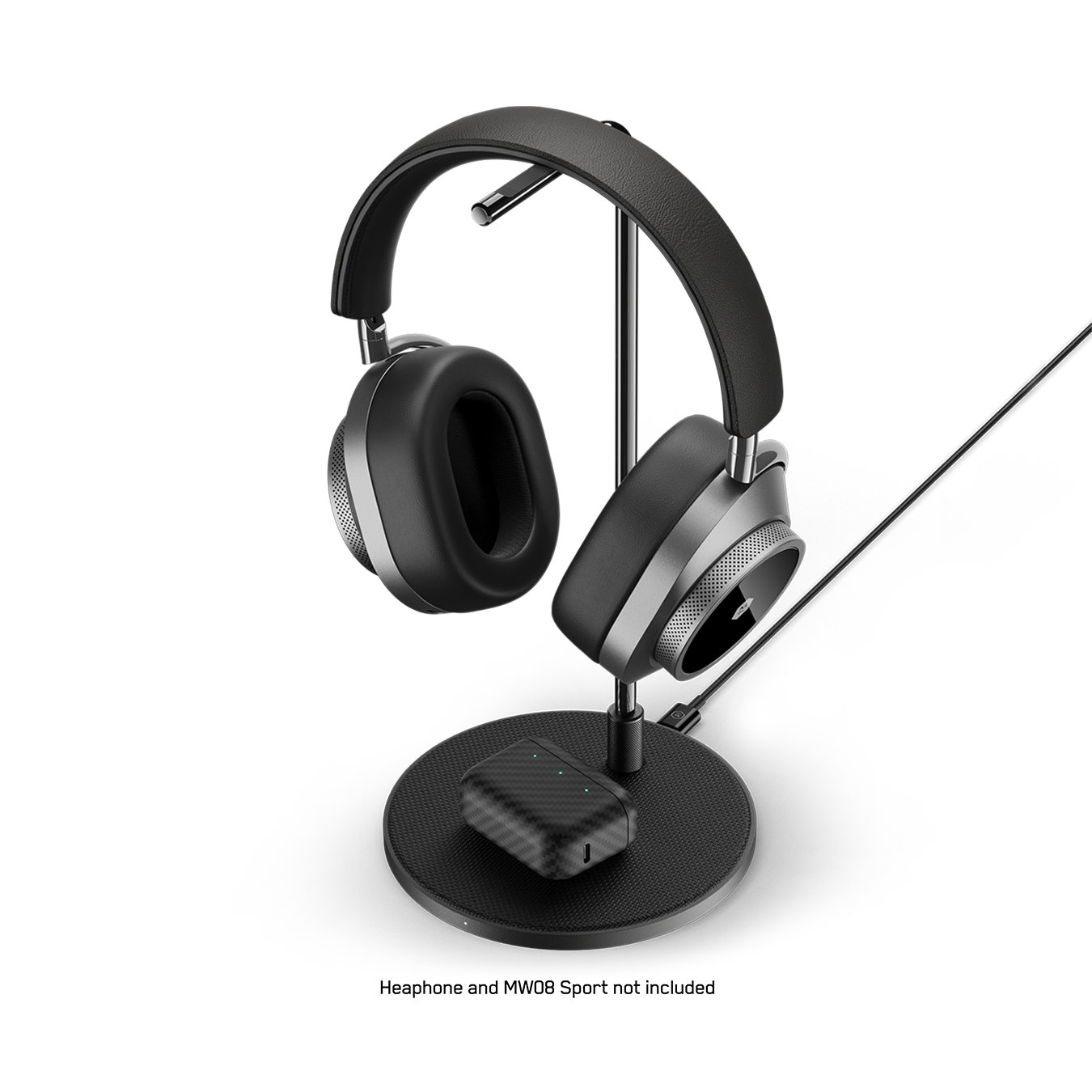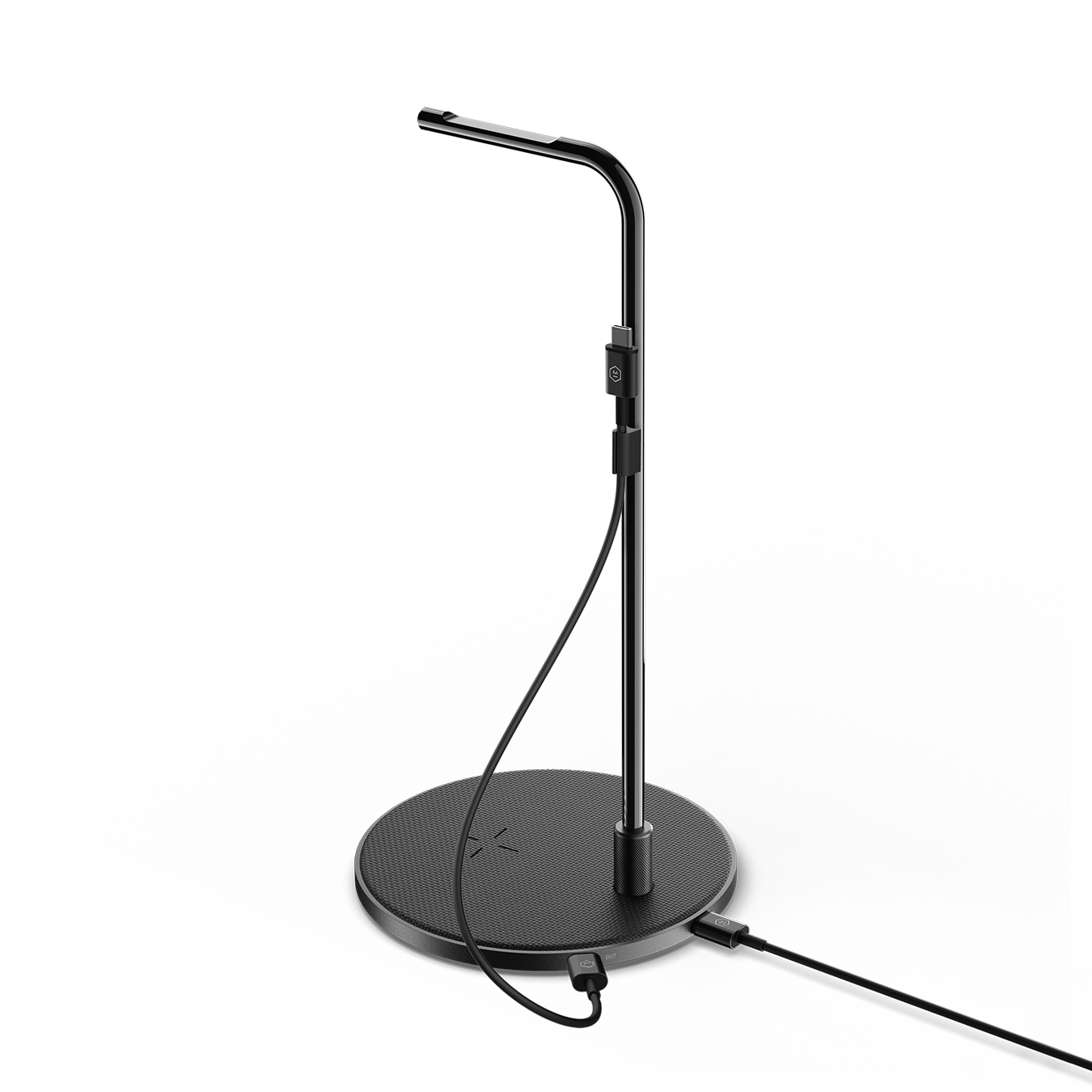 MC300 Wireless Charge Pad and Headphone Stand
For Wireless Headphones and Earphones
Enhance your purchase withprotection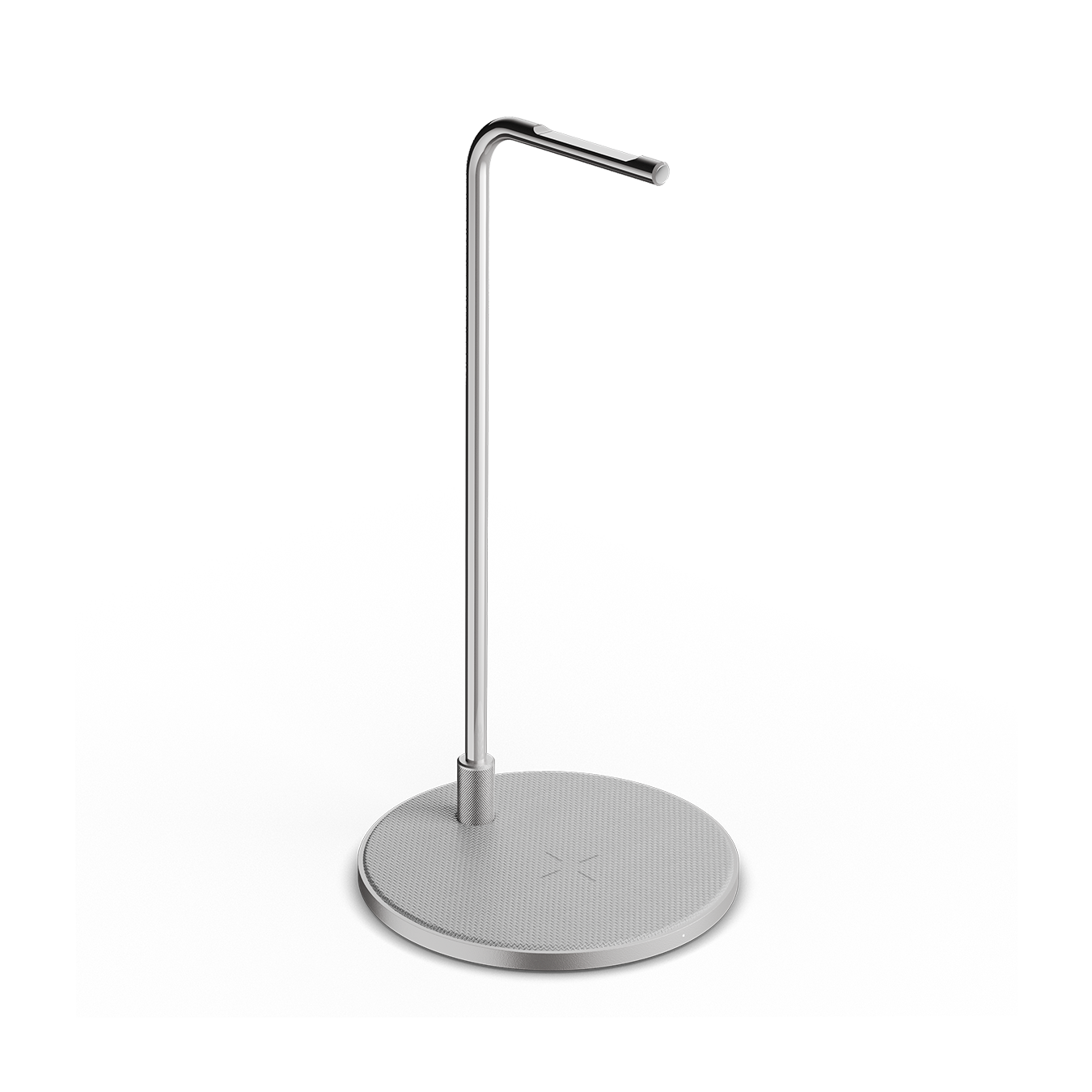 Free Shipping
Free ground shipping on orders of $99 or more in the U.S. and $250 in Canada.
Free Returns
We offer a 14-day return policy, allowing you to shop with confidence.
Product Protection
Rest easy with our manufacturer warranty, ensuring that your product is protected against any manufacturing defects or issues.
Power Meets Function
Free up space with the 2-in-1 MC300 Wireless Charge Pad and Headphone Stand. A premium aluminum stand neatly displays your headphones while the charge pad wirelessly charges your other devices. The machined aluminum charge pad offers an easy magnetic connection for MagSafe® compatible devices and provides enhanced efficiency and heat dissipation. Coated canvas threading provides a durable finish.
The wireless charge pad includes two USB-C ports: one to power the MC300 and one to charge compatible headphones or other compatible devices.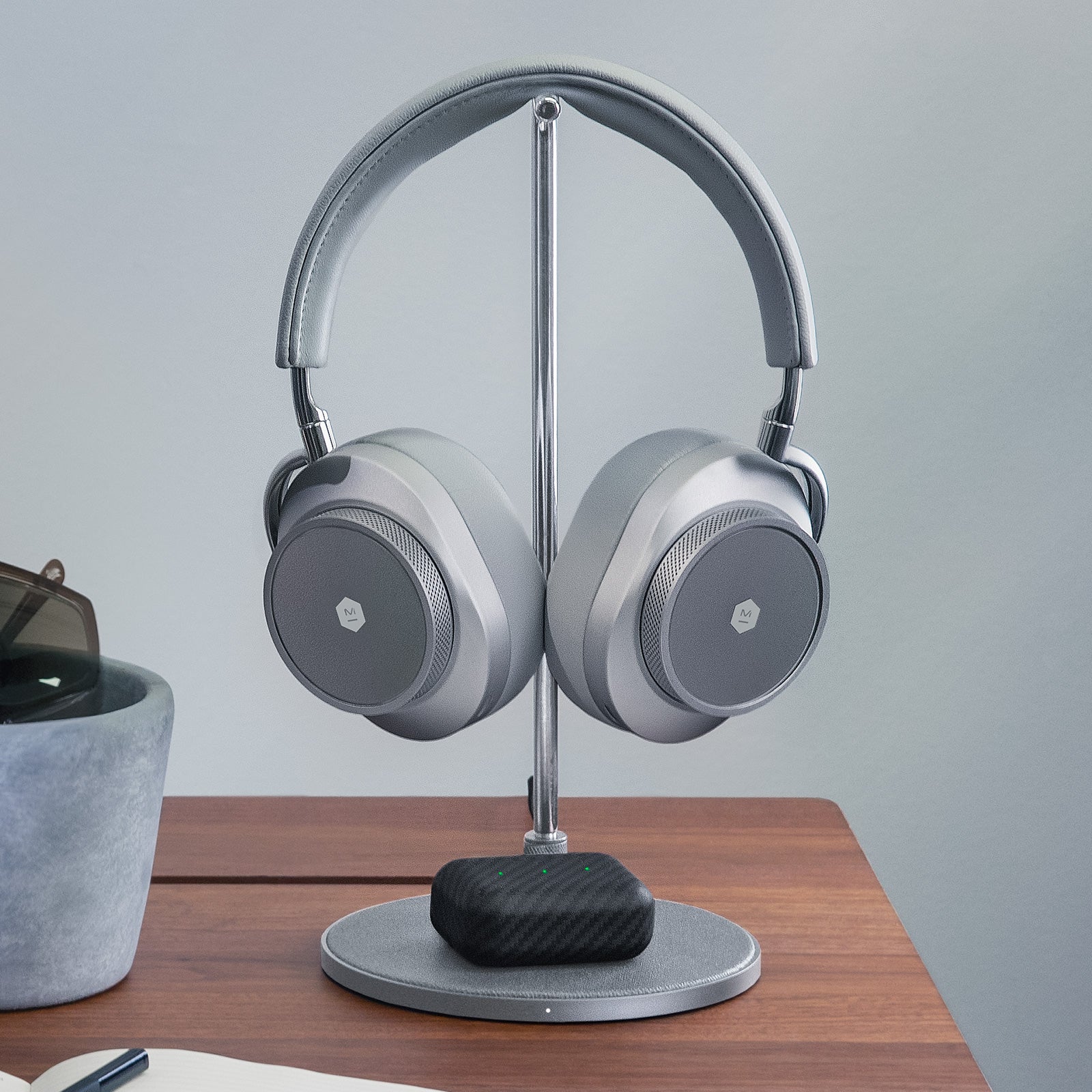 Dimensions

140mm x 140mm x 284mm

Suggested Power Supply

30W

Minimum Power Supply Wattage

15W

Compatibility

Wireless charge pad works with MW08 Sport and compatible products including Apple iPhone 8 and newer mobile digital devices. MC300 wireless charging magnets will only magnetize devices that are MagSafe® compatible. USB-C charging port works with MW75, MH40 Wireless, MG20, MW65, MW08, MW08 Sport, MW07 Plus, MW07, MW01 and other compatible devices

In The Box

Wireless Charge Pad, 1m USB-C to USB-C Power Cable, 20cm USB-C to USB-C Charging Cable, Headphone Stand Attachment, Magnetic Cable Holder

Power Supply

Not Included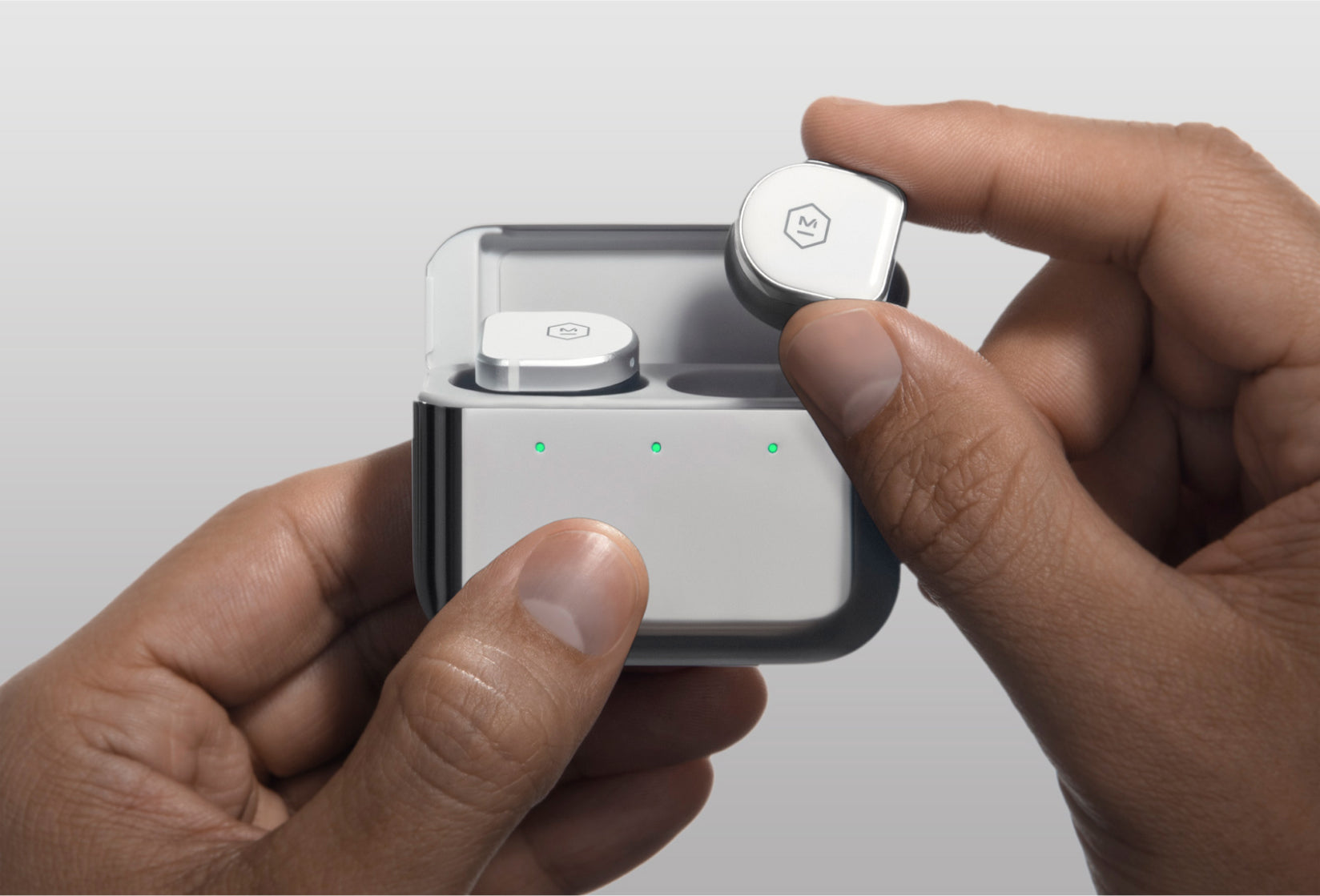 Need support?
We're here to assist you every step of the way.
Access product support and frequently asked questions in our Support Center
Support Center