Master & Dynamic for Lamborghini Unica
Master & Dynamic has partnered with Automobili Lamborghini on a collection of high-performance sound tools inspired by the design and materials of the iconic Italian super sports cars.

The collaboration draws from Lamborghini's legendary DNA, incorporating the hexagon and Y patterns that have characterized Lamborghini from the start, and is crafted from the finest materials including Alcantara®, sapphire glass, Italian acetate, anodized aluminum, and stainless steel.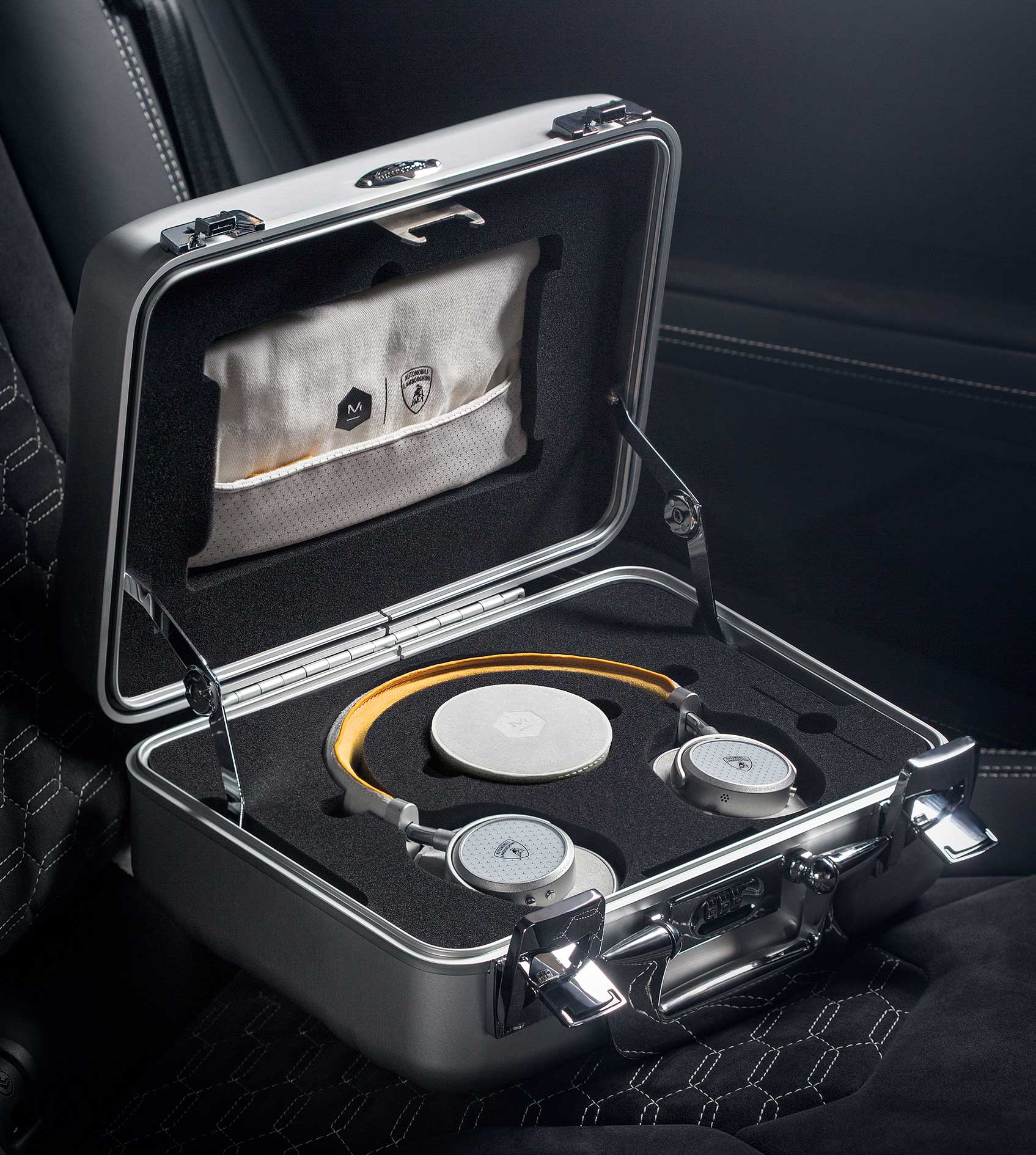 Lamborghini Unica Exclusive
In recognition of the founding year of Automobli Lamborghini (1963), 63 personalized pairs of both the MW65 and MW07 PLUS are being made available exclusively to the Lamborghini Unica users. Each pair includes custom engraved initials and limited-edition numbering. The MW65 is packaged in a one of a kind Zero Halliburton case.
MW65
Active Noise-Cancelling Wireless Over Ear Headphones
Premium anodized aluminum, Alcantara®, and leather
2 modes of active noise-cancelling
24 hours total playtime
Custom 40mm Beryllium drivers
Personalized engraving on case
MW65
Active Noise-Cancelling Wireless Over Ear Headphones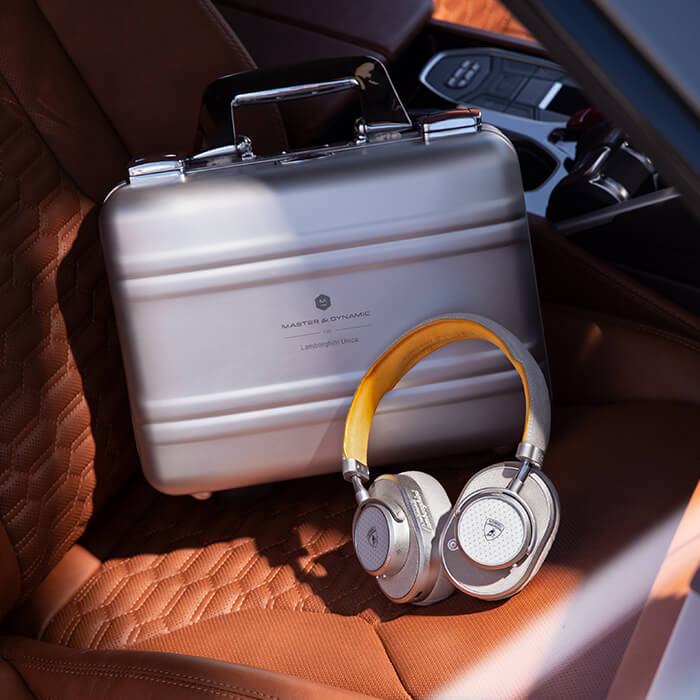 MW07 PLUS
True Wireless Earphones
Stainless steel charging case offers 40 hours total playtime
Active Noise-Cancelling and Ambient Listening Mode
Custom 10mm Beryllium drivers
Bluetooth 5.0 with 100ft/30m connectivity range
Personalized engraving on case
MW07 PLUS
True Wireless Earphones