Sounds + Selects
In-Residence: Christian Scott Moves Jazz Forward While Honoring the Past
November 11, 2015
Grammy-nominated Christian Scott was born to be a jazz musician. His birthplace and current home is New Orleans. His uncle is modern jazz saxophonist Donald Harrison. Jamil Sharif, a native New Orleans jazz musician and son of the late Emery Humphrey Thompson, gave Scott his first trumpet lesson and his first mouthpiece was a gift from Doc Cheatham. The 10,000 met with the trumpeter, composer, producer and music executive for a conversation about his musical education, African roots, and "stretch music" as a concept.
At the age of 12, Scott began playing the trumpet and soon became good enough to play in his uncle's band. He enrolled at the prestigious New Orleans Center for the Creative Arts and his talent led him to a full scholarship at Berklee College of Music. Scott found success from the start, signing with Universal Music and Concord Records after his graduation and receiving a Grammy nomination for his debut album, Rewind.
However, the work following the end of his contract, when he "finally [felt] free", is the music that makes him stand out from his contemporaries. His latest album, Stretch Music, experiments with the boundaries of jazz and technology. Released through a mobile app, the album is meant to provide an integrated and educational experience for aspiring musicians. Master & Dynamic selected Christian Scott to be the second member of our In-Residence program, not just because of his mastery of jazz, but for his continuous innovation within the genre.
Scott credits his innovative approach to jazz to his New Orleans roots, where one "learns music from the ground up." In jazz, as well as in the New Orleans music community, "it's very hard to actually move forward unless you know what preceded you ...You're not allowed or eligible to actually play the modern language because you don't know the history of the language," he explains. While a great experimenter, Scott describes his music as traditional jazz, as jazz is an inherently exploratory form.
Scott's most recent album, Stretch Music, is based around the West African concept called Sankofa, which he describes as "an act of moving forward while constantly referencing the past." Album tracks like "Sunrise in Beijing" or "TWIN" may feel modern in their execution, but are "based on a really old tenet, musically," Scott says. Throughout his catalogue, Scott enjoys taking elements from different sources and "forcing them into an environment where they have to co-mingle," whether it's traditional Indian raga, traditional Japanese music, or Southern trap music.
Because of his own experience of learning to play the trumpet by listening to records, Scott was inspired to release Stretch Music as a mobile app. "It really came about because I wanted to play along with records, and I thought that was a really practical idea" to allow aspiring musicians to customize their own listening and learning experience. The app features the entire album, but allows the user to view separate audio tracks for each instrument. The user can then isolate, slow down, or mute each individual instrument, all while viewing the sheet music.
Scott is currently on a global tour through the end of 2015 for Stretch Music and is planning on releasing a second volume next year. The new recording will apply his "stretch music" concept to a "hybrid, Afro-Native American meets Cuban music band in Havana", for which he has already created a "pan-African drum kit", which a musician could play to sound like a full West African drum circle from the one instrument. By constantly reinventing how people experience music, Scott will certainly be an artist to continue watching.
Check out the exclusive playlist curated by Christian Scott on Master & Dynamic's SoundCloud, including three unreleased SoundCloud tracks, including a live recording of "TWIN" at Jazz Fest.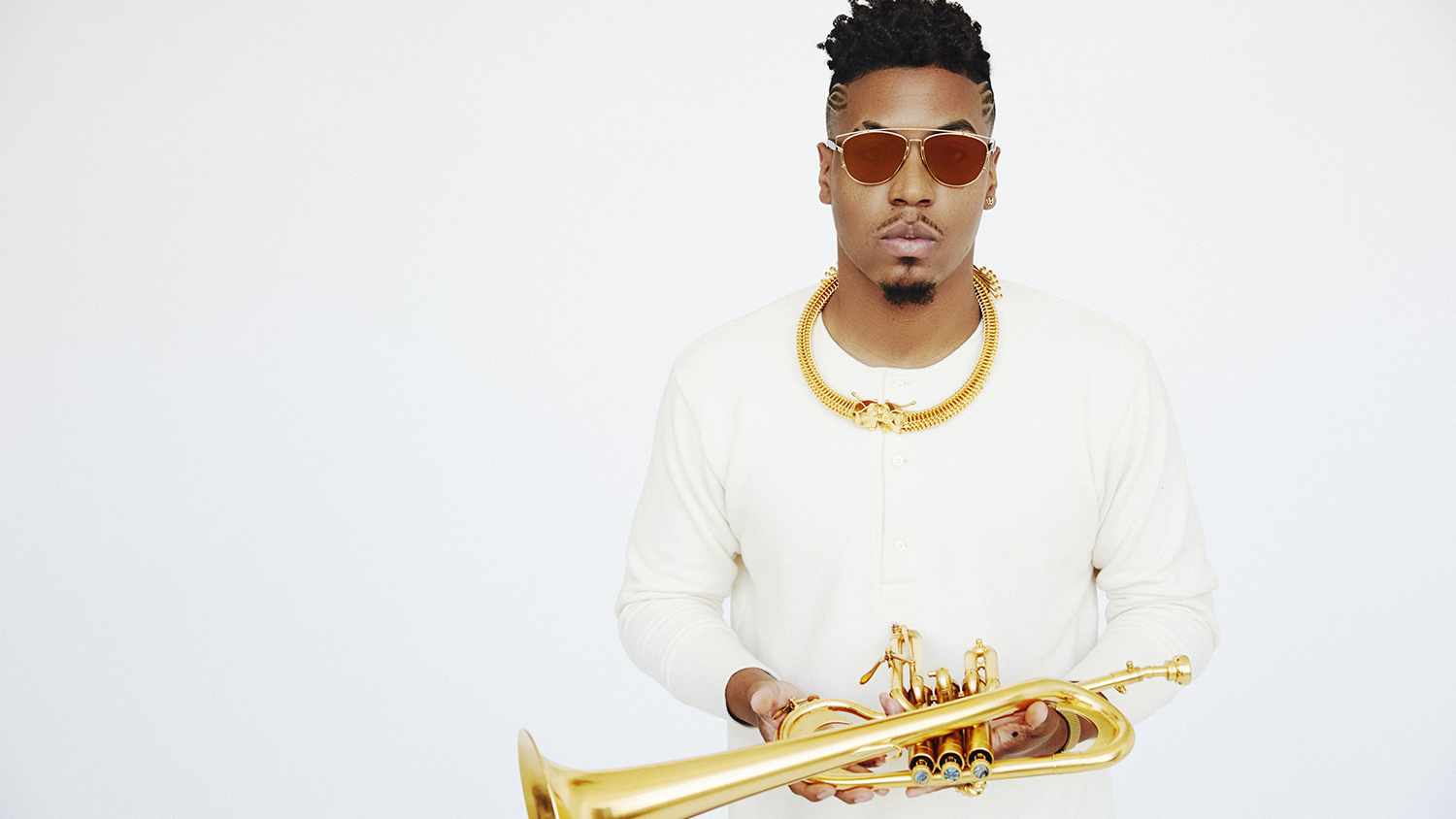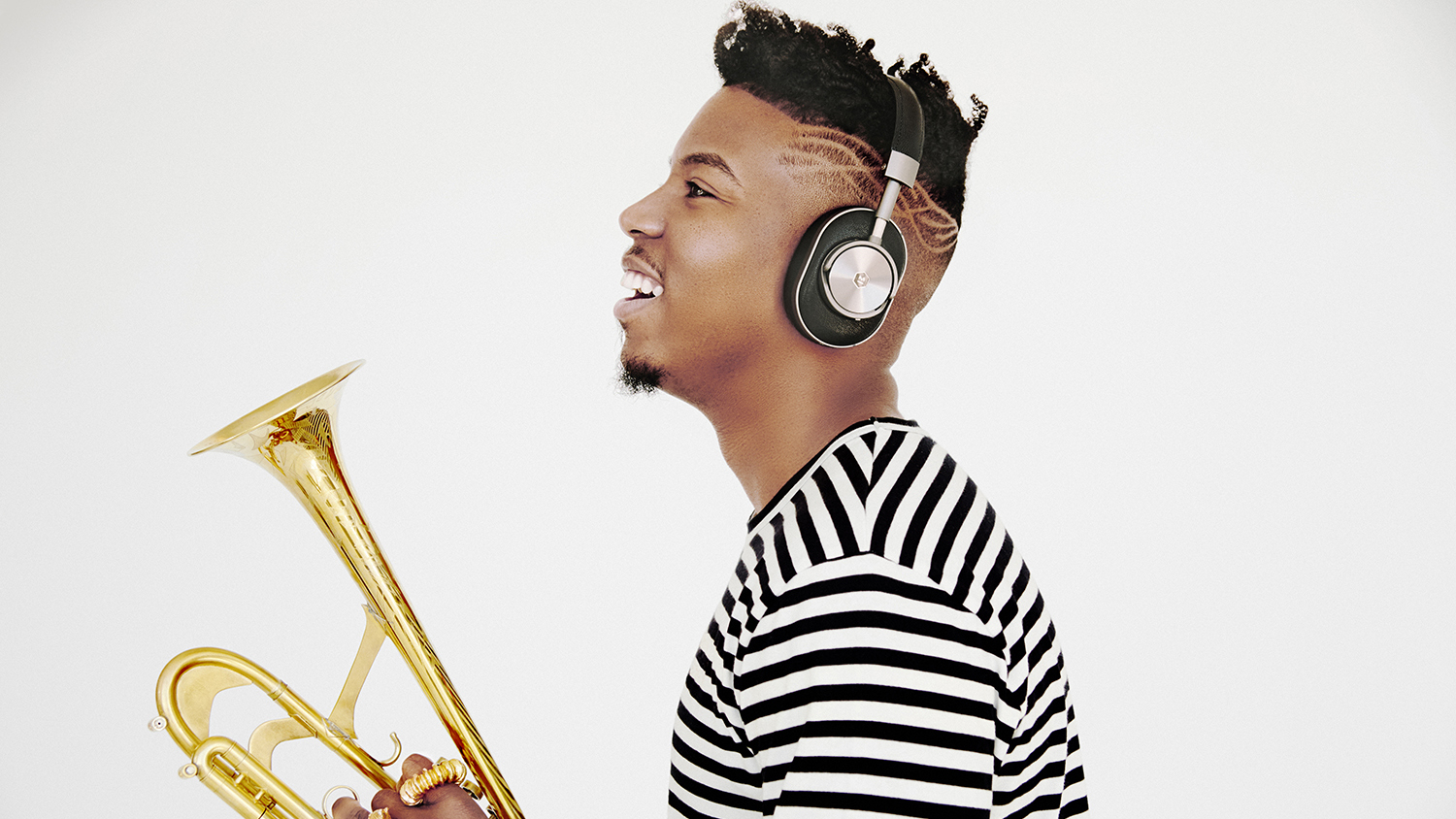 http://legacy-blog.masterdynamic.com/category/In-Residence